Bilbao-Sondica Airport
Consult this website for all you need to know about Duty Free's Pick Up Points at Bilbao Airport. Pick up Points are where you receive purchases made through our store's Reserve & Collect service: a comfortable and easy purchasing method.
Buying at Bilbao Duty Free has great benefits. Enjoy the experience of buying name brand products at a much lower price thanks to the tax exemption on products sold at our airport stores. Duty Free also offers you the opportunity to save time, as you can now buy online through our website. Afterward, all you have to do is collect your order at Bilbao Airport's Pick up Point, which is inside the Duty Free store.
Take advantage of being able to buy online through Duty Free's website. The Reserve & Collect service allows you to buy hundreds of tax free products online. Acquire products from categories like cosmetics and fragrances from brands like Versace and Dior, liquor from Jameson and Bacardi, and food items and sweets from Kit Kat and Toblerone. Afterward, you'll only need to pass by the Pick up Point in Bilbao Airport up to two hours before your flight to collect your order.
Duty Free offers our customers maximum ease to better your shopping experience. Take advantage of our tax exemption and buy products at a notably lower price than usual. You can also now shop at Duty Free online thanks to our novel Reserve & Collect service. Save time and money and enjoy shopping at the Bilbao Duty Free store!
PP

Pick up Points (1)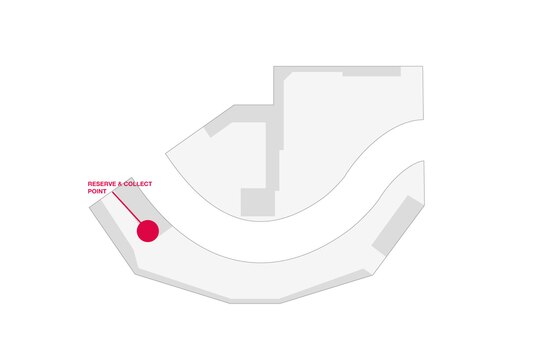 The Shop
---
Your goods will be ready for pick up 2 hours before the departure of the flight.
You can also do additional shopping while in store.
---
Any questions? Find your answers in: How does the service work? and FAQs.
---